Cycling rain protection Bub-up® Plus
The rain protection bubble (Plus version)
What is Bub-up® Plus? It is a Bub-up® with additional options for increased performance and safety, with a textile fibre that was sustainably designed according to circular economy principles. Bub-up® Plus provides you with all the options you have ever dreamed of: hand protection, rear-view mirrors, reflective strips … Just a heads up, don't waste time asking us to add a glove box and cigarette lighter because we just won't do it! However, we have made it a point of honour to use recycled plastic bottles in designing our eco-friendly fabric. Indeed, each Bub-up® Plus was manufactured using the equivalent of about 20 recycled plastic bottles.
SPECIFICATIONS
Composition: Outer fabric 50% polyester, 50% EVA
Weight: 1 kg – Bag diameter: 40 cm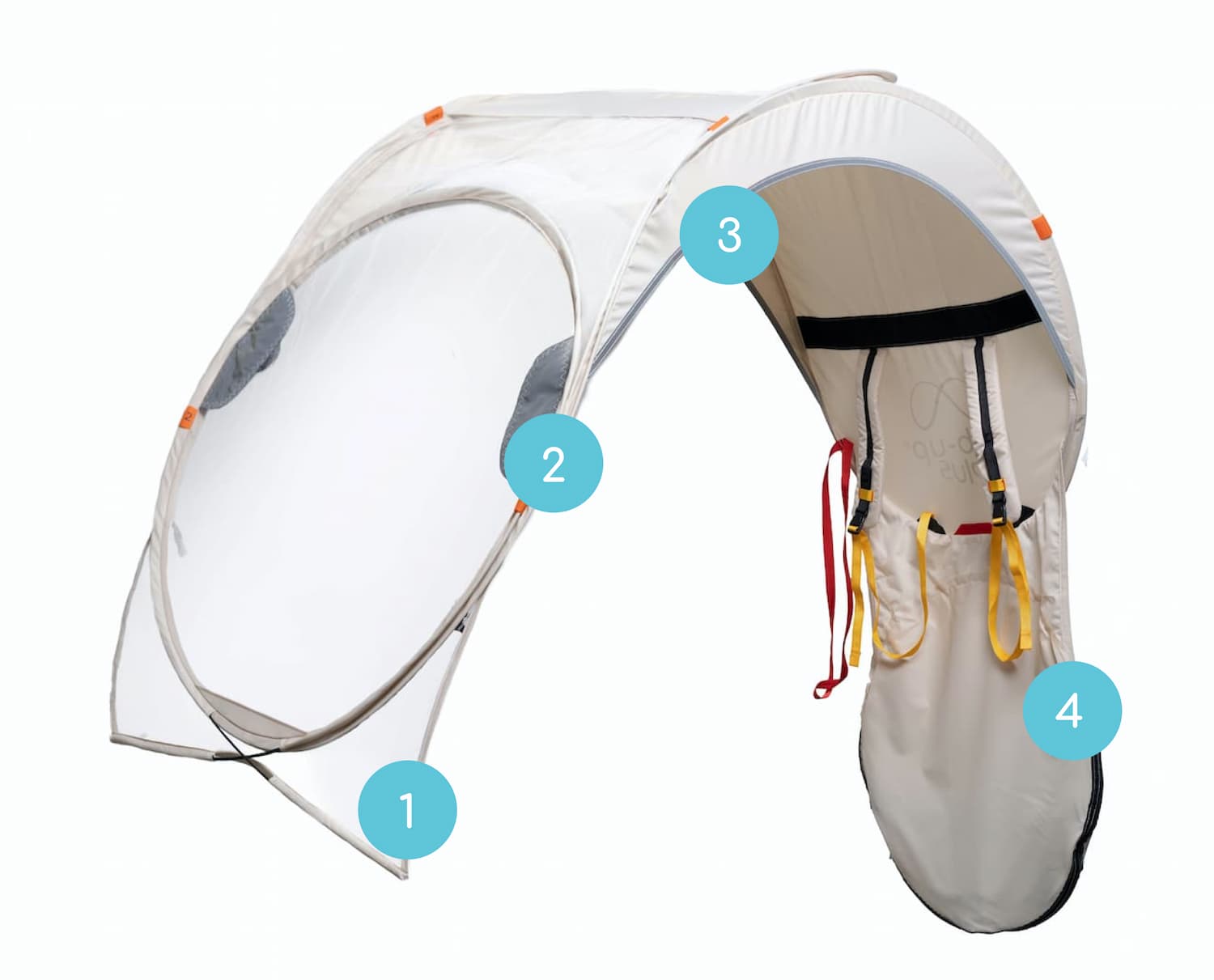 Hand protection against rain and cold
Two integrated and adjustable rear-view mirrors
Front, back, and side reflective strips
Fabric made from recycled plastic bottles

Do you use our products? Give us a review !

Only logged in customers who have purchased this product may leave a review.